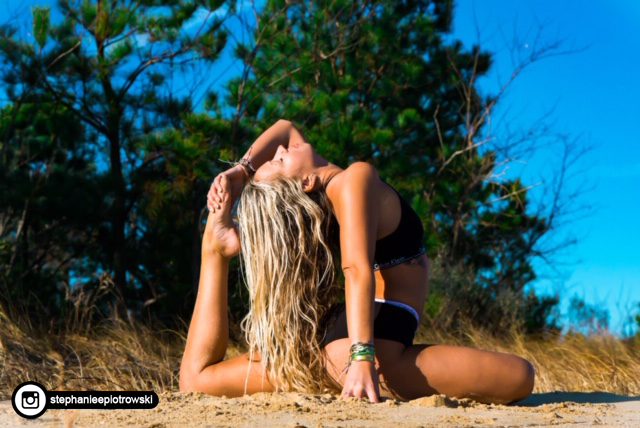 Who am I?
Hi! Welcome and thank you for visiting my website. I'm Nastassia. I am a Williamsburg, Virginia native and currently live in the area with my husband and our two sons. A few years ago I started doing yoga at home as a means for stretching my body after my workouts with weights. It quickly became much much more than just "stretching". The more I practiced yoga the more I noticed a change in myself not just physically but emotionally and spiritually. I felt more like myself than I had in years. It wasn't long before I realized yoga was a passion for me, a way of life, and I wanted to share it with others. I enrolled in a 200 Hour Yoga Teacher Training program at Zenya Yoga in Newport News, Virginia and graduated in April 2019. I am now a Registered Yoga Teacher with the Yoga Alliance .
What's with the name Mama Del Mar?
It means "mother from the sea" in Spanish. My mother is Peruvian and I grew up speaking Spanish fluently so it is a big part of who I am. I have always been drawn to the sea. I'm a mermaid stuck on land! When I'm near the ocean I feel a sense of calmness, connectedness with myself, serenity, and peace. These are also the same feelings that I want to help people to experience through yoga. Yoga brings me that same sense of stillness and healing as the ocean does.
Yoga is for everyBODY from children to older folks to everyone in between. I would love to share the gift of yoga with you.
Namaste